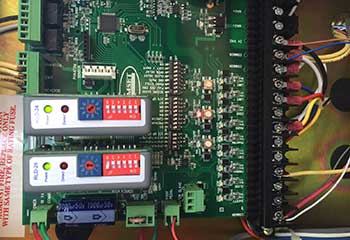 Garage Door Opener Repair
Customer Issue: This customer's garage door would open and close without anybody touching the remote.
Our Solution: We tried reprogramming the remote, but nothing changed. While we were making sure that the wall control wires were securely connected to the motor unit we found the cause of a problem - faulty wiring. So, we replaced the frayed wires and gave the door a trial run. Everything was running perfectly again! We were on our way a few maintenance tasks later.
Erika Hutchinson
- Haskell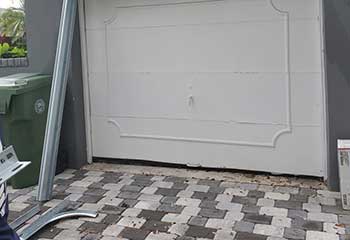 Track Replacement
Customer Issue: Garage door tracks were bent in multiple places and needed to be replaced as soon as possible.
Our Solution: Having inspected the garage door system, we realized the only way to solve the problem was by installing a new pair of tracks. Multiple bends in the tracks caused damage to the rollers, so we replaced them as well. Once we finished installing the replacement components and mounted the door back to its place, it started functioning as if it were brand new.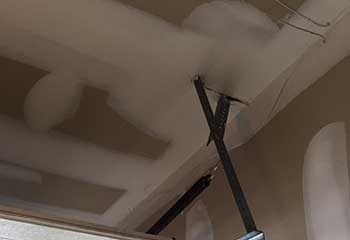 Broken Spring Replacement
Customer Issue: One of the extension springs had snapped which is why the door refused to open.
Our Solution: Once we finished inspecting the door and all of its components, we realized that the spring broke before its time because it was intended for a much lighter door. We took down both springs and replaced them with the correct ones. We made sure the door was well balanced, performed minor maintenance tasks and tested the door's behavior. We left Mr. Wiggins with a safe and properly functioning door on his hands.